Town Center Aventura
18701 Biscayne Boulevard
Aventura, FL 33180
Center Hours:
Please note that Town Center Aventura's hours vary by business. We ask that you contact stores and restaurants directly prior to your visit.
Town Center Aventura
18701 Biscayne Boulevard, Aventura, FL 33180, USA
We are proud to be part of an art program that enhances the cultural experience of our communities through world-class art by renowned artists.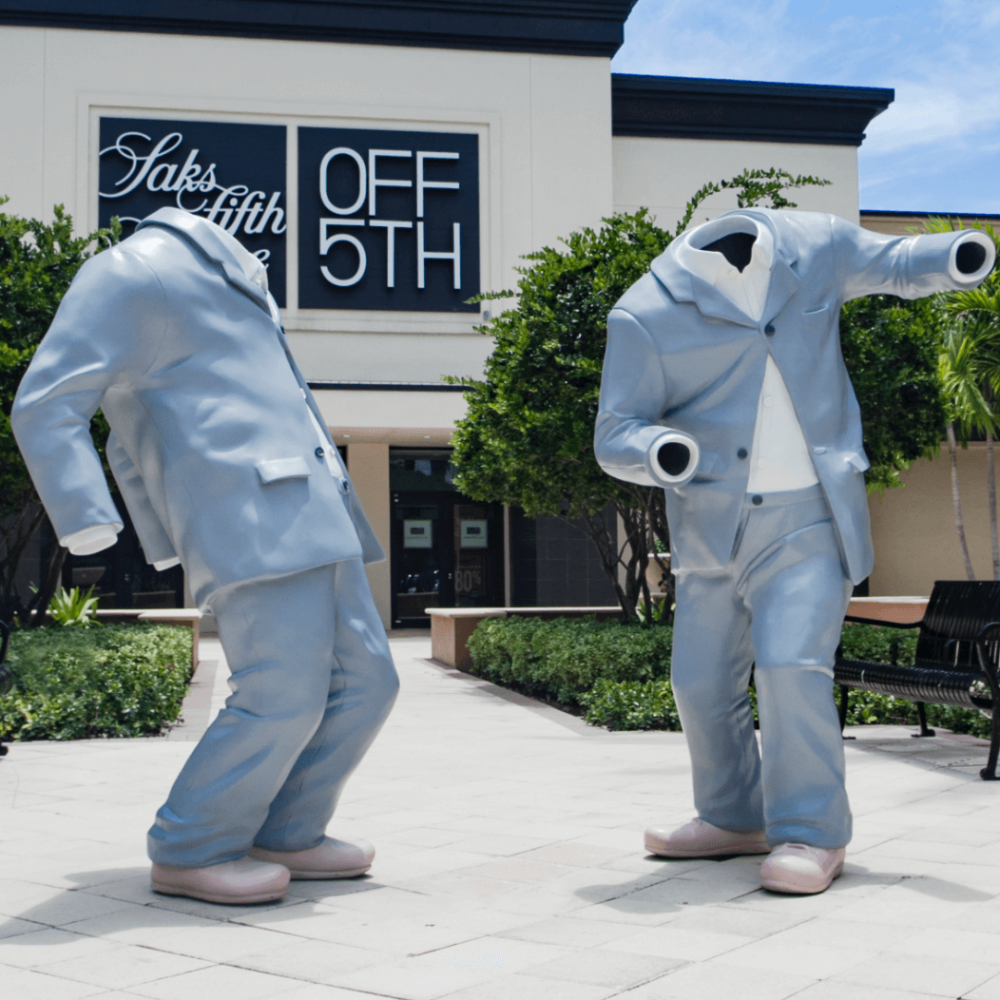 Erwin Wurm
Big Disobedience, 2016
Big Disobedience is a larger-than-life version of Wurm's Disobedience, 2014, through which the artist utilizes clothing in place of the body as the sculptural element to define the human form.

The title of the work is inspired by Henry David Thoreau's 1849 essay Civil Disobedience. Wurm's reference to the essay is tied to ideas about obedience and disobedience with regard to political and social correctness, a theme explored throughout his work.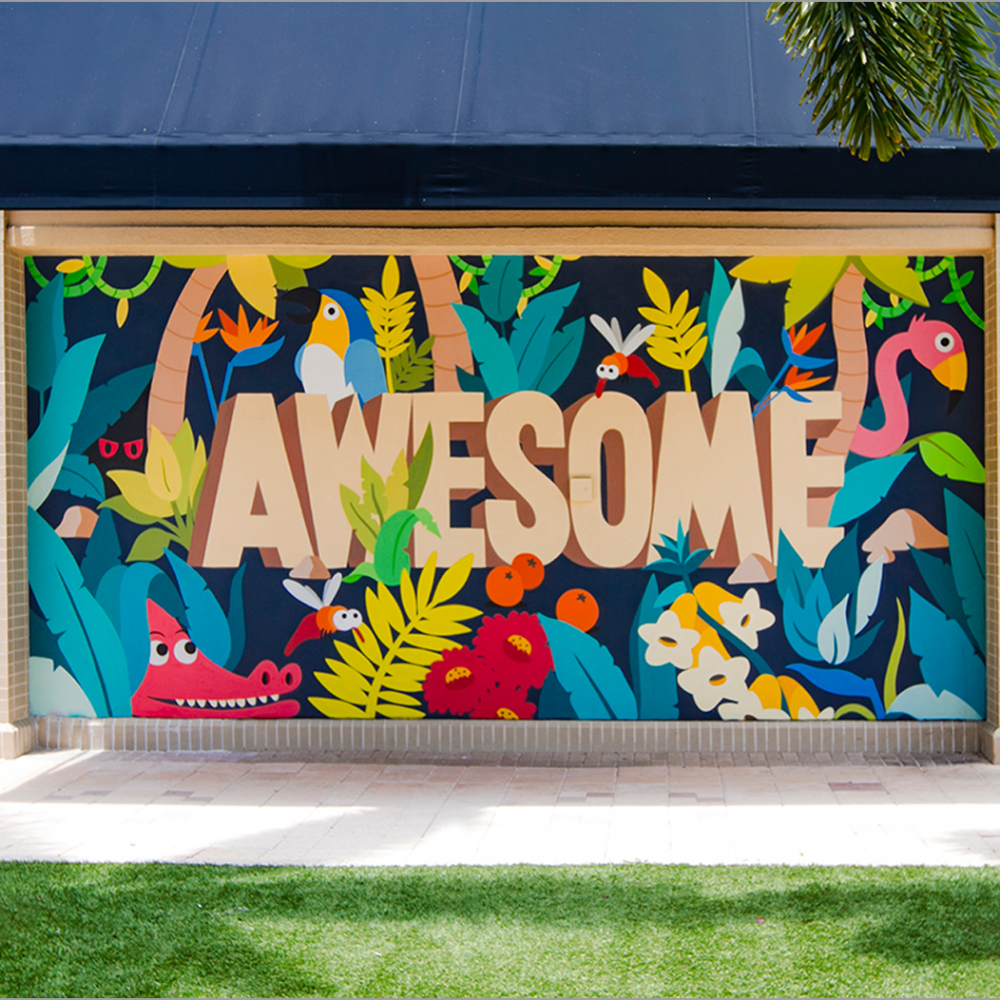 DABSMYLA
Awesome, 2017
Awesome at Town Center Aventura was created with the intent that people would be able to interact with a mural that is visually arresting, bright and inviting which is also appealing to visitors regardless of age or gender.

For this mural, Dabsmyla applied a new technique that they have been developing for outdoor work where they paint the design without outlines, which creates an outcome closer to the look of their studio paintings.